Coming together is a beginning; keeping together is progress; working together is success.Henry Ford
Leadership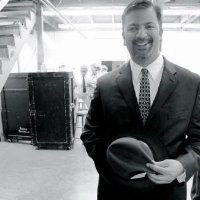 Founder, CEO, Chief Scientist
Sandeep (Sandy) K. Patel, Ph.D.
Dr. Patel founded Patel Technologies Corporation to serve his ambition to provide data services while developing potentially long lasting relationships with customers.  He graduated from Towson State University (just north of Baltimore, MD) with a degree in Physics and completed a Ph.D. in Physics with a concentration in Astrophysics from the University of Alabama in Huntsville while working with the X-ray and Gamma-ray Astrophysics branches at the NASA Marshall Space Flight Center (MSFC). After working as an astrophysicist for several years at the National Space Science and Technology Center, Dr. Patel transitioned to a small Huntsville based company and  was contracted to support the MSFC  Fluid Propulsion Engineering branch in the area of a specialty dynamic data acquisition, analysis, and modeling for propulsion engineering related dynamic test environment.
Since that time Dr. Patel has developed a desire to extend this comprehensive data management experience to other areas of service. From discussions from others in the business, engineering, and scientific community, the issues faced due to large volumes of data have become a major concern in all fields.  He is excited about the collaboration of an enthusiastic team of muti-disciplined data scientists with healthy relationships with business and engineering analysts and strategists.
Dr. Patel now serves as CEO, FSO, and Chief Scientist for Patel Technologies.